BAND BANDING – FINISHED PRODUCT IN A SINGLE OPERATION
Band bending is a manufacturing process that in most instances is the solution to our customers' problems. It really does handle everything, no matter how complex the part. It levels, punches, taps, countersinks, stamps, bends and cuts the majority of materials in one single operation. It speeds up manufacturing considerably and yet still maintains perfect precision. As the machine is fitted with universal tools that are not locked, production can be adjusted quickly and effectively to accommodate the needs of the customer.
It also allows us to produce large and small series at a competitive price. AMV can boast three band bending lines to handle high volumes.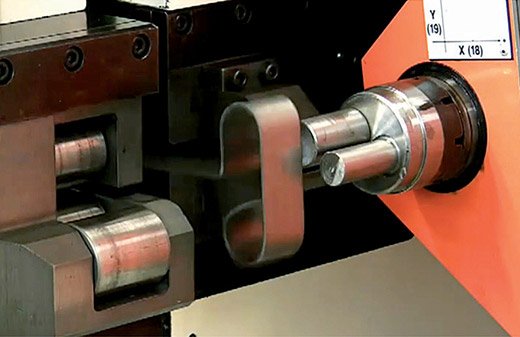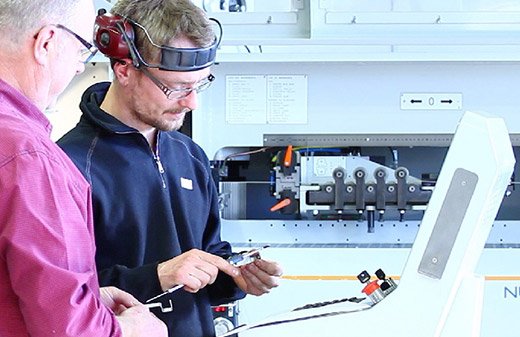 The power of band bending
Speedy operation.
Competitive prices.
Short setup times.
Rapid setup capability.
Ideal for short and long production runs.
Levels, punches, taps, countersinks, stamps, bends and cuts, and can cope with 'all' conceivable angles.
Can handle pieces up to 45 mm in width and 0.5-6 mm in thickness.
Taps up to M12.